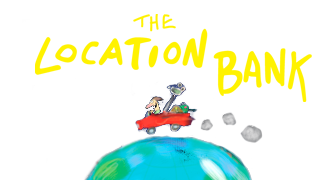 So suchen Sie in unserer Drehortdatenbank:
Suche nach Ortsbildern:
Wenn Sie auf der Suche nach einem Teil eines Standorts wie eine Küche, Bad oder Wohnzimmer sind, verwenden Sie 'Bilder suchen'.
(Wenn Sie die Eingabetaste drücken, sehen Sie immer die Ergebnisse der Ortsbilder).

Suche nach Drehorten:
Wenn Sie nach einem Ort wie einer Villa, Haus, Loft, Brücke oder Straße suchen, verwenden Sie 'Drehorte suchen'.

Vorschläge:
In diesem Menü finden Sie Beispiele für Schlüsselwörter, die Sie verwenden können. Natürlich können Sie auch Ihre eigenen Keywords benutzen.

Für beste Ergebnisse verwenden Sie nicht Pluralformen und geographische Namen wie: New York, London, Paris usw.
Finden Sie hier Ihre Foto- und Filmmotive:
Suche in mehr als 5000 Orten, die für Film und Fotografie verwendet werden können.
     Wenn Sie den Filmplatz oder den Foto-Standort nicht finden können, der Ihren Bedürfnissen entspricht, kontaktieren Sie uns bitte.
Terms Of Service
The Location Bank offers through this site and in other ways locations for photo and film productions. When filling out your information and submitting your site (s) on www.locationbank.nl/com you agree with the public display of the pictures of the location. Your personal data and location data is provided by contract to the client and not be shown publicly. Entries from your location stay at least 1 year after registration are on the websites of The Location Bank. With the exception of sales of the location. Upon sale of the site holder is obliged to report it to The Location Bank within one week prior to the date of sale, this goes for major renovations.
Exclusivity
The Location Bank claims no exclusivity on your location. After all, we, and other location agencies can not guarantee jobs and therefore it is unjust to demand exclusivity on your film location and / or photo location.
Explanation for site owners
We distinguish between private and business venue owners.
Private location Holders
Private location owners can upload photos of their sites for free via our site, click here before. This commits you to nothing. Your location is included in our data base. If a job comes to you, do you get a location fee. The Location Bank takes responsibility for billing and payment.
Business location Holders
Business venue owners can upload their locations and at The Location Bank showcase for a small annual fee. If the site owner a command result is assigned a location fee for this. Here too, a percentage of the fee to The Location Bank is paid. All arrangements are made in writing and recorded.
Mediation
For the client is that all contacts, contracts and invoicing walk through The Location Bank. If a client approaches a by The Location Bank supplied location itself, The location bank will send an invoice for the (loss) costs. The Location Bank mediates between Locations and Film Crews and photo productions. When a location once through The Location Bank is offered to a client running the contact, contract and payment by The Location Bank. This also applies to new orders and or extension. If a site owner himself decides to make arrangements with our client will be written by the site directly, and an invoice is sent to the site owner and / or the client for the costs incurred by The Location Bank and income foregone. If a client's location itself approached, location holder should refer them to The Location Bank, and report it to The Location Bank.
Payments
Payments for a Location must at least 3 days for the work to be paid on location at The Location Bank. Without advance payments the recordings and can not work at the site. In a No Show will be no refund of the fee. Location holders are within 1 week after the shooting paid by The Location Bank.
Location Scouts
Freelance location scouts are given the opportunity to showcase their finest locations free with us. If you would be interested, we ask you personally contact us at so here specific arrangements can be made about it.
General information and privacy
Publish to all locations in our location database, shown on this website is that we at all times protect the privacy of those involved and never the name and address on our site. These exclusively through The Location Bank to questions. For details, quotes and ask about all the above matters, please feel free to contact office location The Location Bank.
Further terms and conditions are available upon request.